Tivoli Cloud VR opens Early Access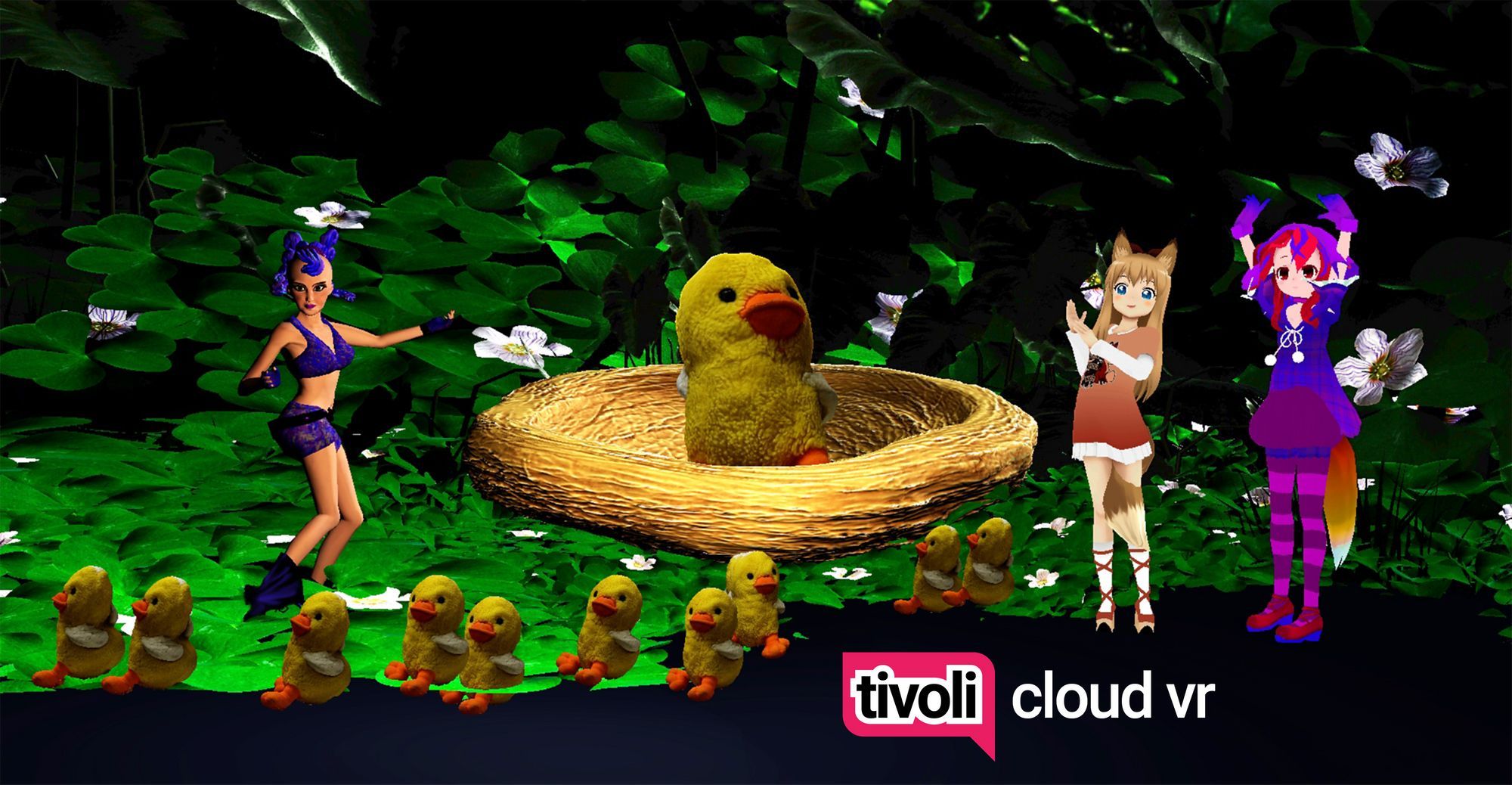 We are building a friendly, creative and inclusive metaverse for everyone.
Connect with friends from all over the world, host or attend events of all sizes, build and experience magical worlds. The only limit is your imagination!
Hello and a warm welcome from the Tivoli Cloud VR team!
Although we come from a range of different cultural backgrounds - USA, Belgium, Germany - we are united by one dream: living and working in cyberspace.
Inspired by its depictions in Neil Stephenson's Snow Crash or William Gibson's Neuromancer, the idea of a metaverse that connects people from all over the world in a fantastic virtual space has always fascinated us, even when consumer virtual reality was nothing more than a wild science fiction dream back in the last century's 80's.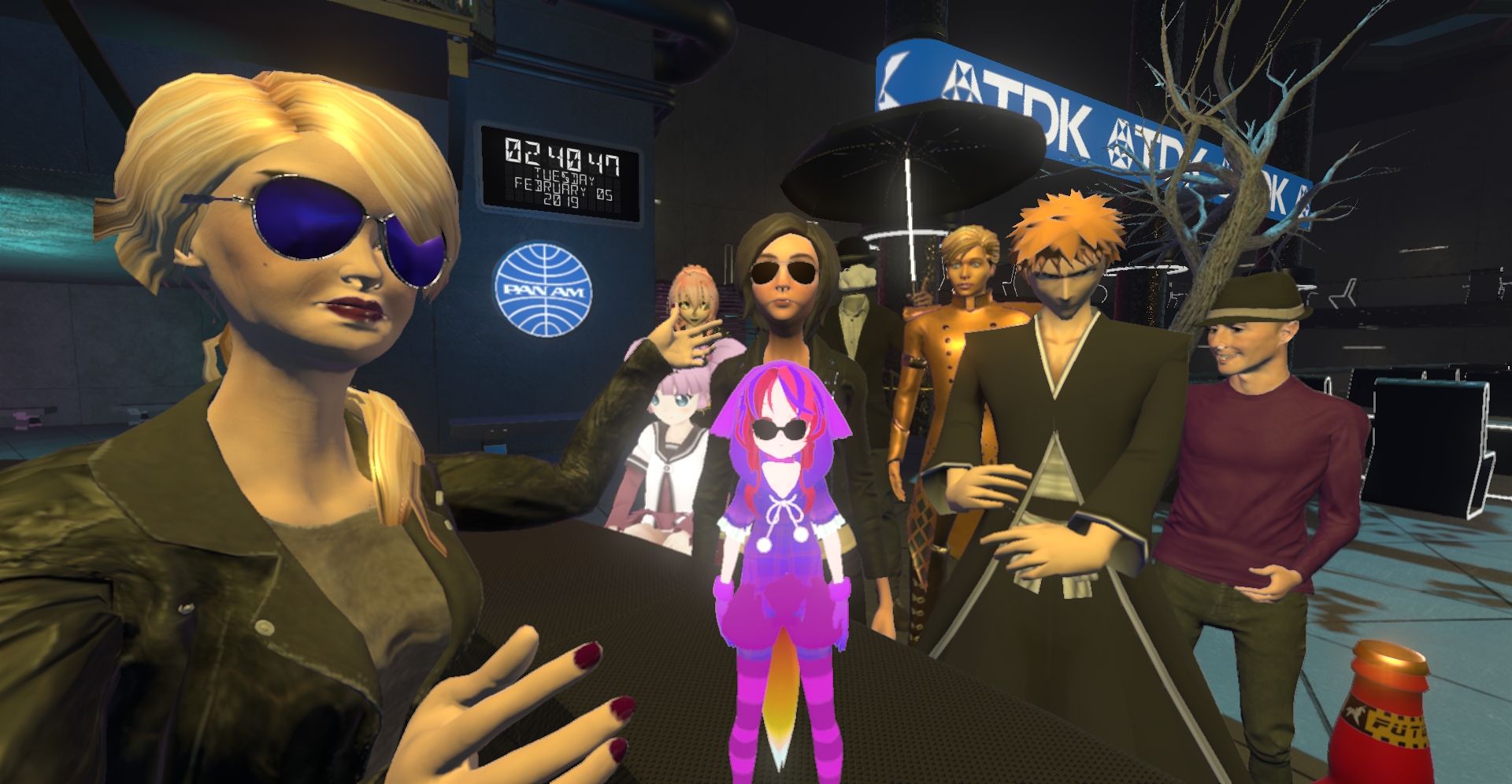 Now that Moore's law has summed up to our favor, making virtual reality accessible for everyone, we intend to build exactly this imaginative universe we have dreamed of all our lives: A connected place in which only one's own imagination is the limit to reinvent oneself in any form, age, gender or species, and in which everybody can build a world of their dreams to live and work in.
While building tools for this, e.g. Unity or Unreal Engine, had been there for a longer period of time, our eagerness to connect our physical world in a virtual universe was facing the challenge of the above mentioned engines not being able to hold more than 30-50 users at the same time in the same space. In our eyes a virtual world can only qualify as a parallel reality if it offers the same amenities our real world does which - among others - is to let people gather in crowds to enjoy the presence of each other as well as to find present and future friends in gatherings.
The only innovator building on the idea of a non-instanced cyberspace was Philip Rosedale, who designed a VR engine from scratch that is able to retain more than 500 avatars in one non-instanced space. When Philip's company High Fidelity folded its virtual worlds operations in January 2020, we embraced the potential of this innovative open-source architecture and sought to continue the project while extending its functionality and ease of use.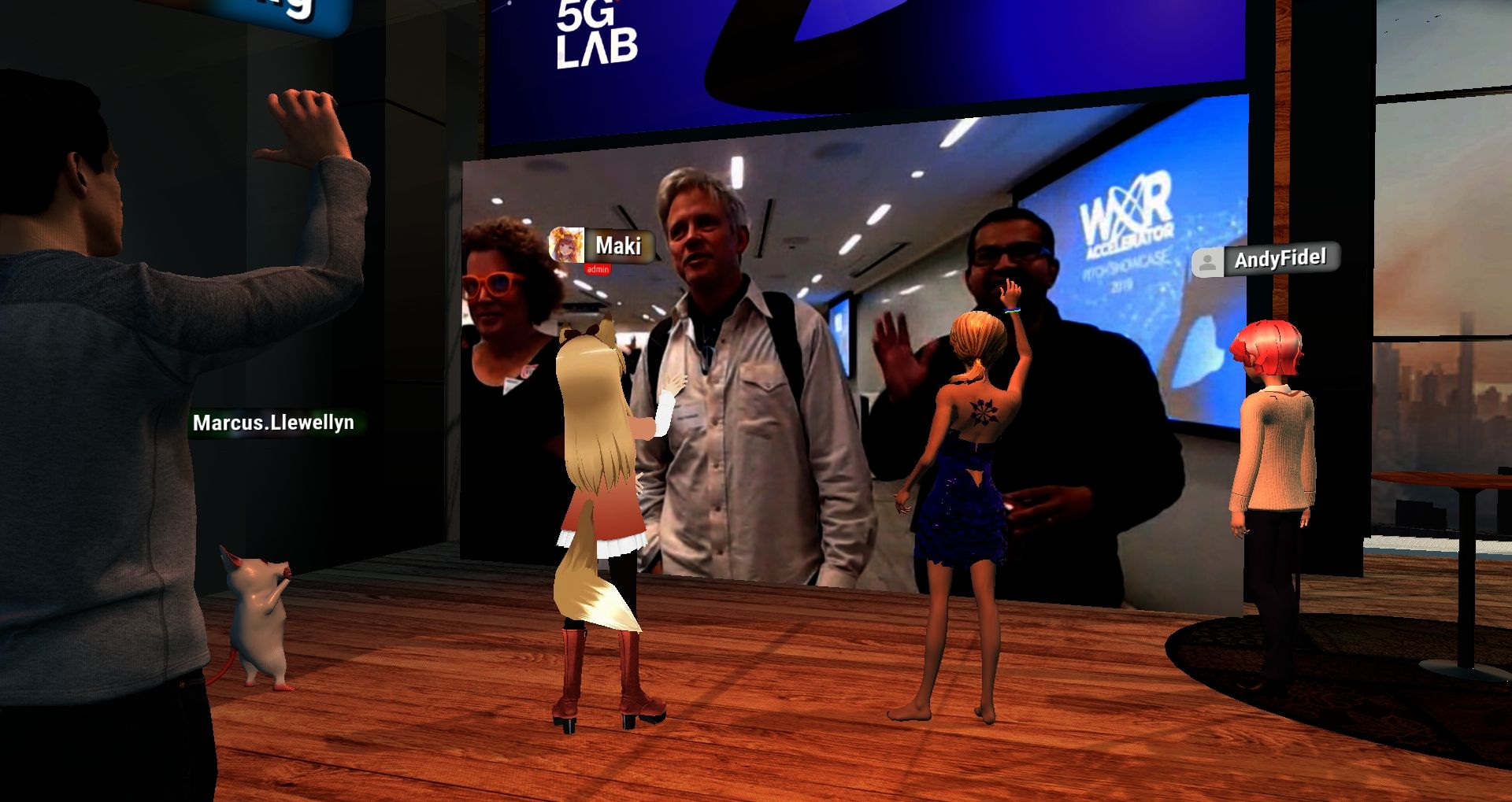 For half a year now our CEO Caitlyn Meeks and our CTO Maki Deprez have been working on a volcanic island (https://tivolicloud.github.io/blog/tivoli-intro/) to build the virtual universe of our dreams.
Maki has implemented a new metaverse API which makes it easy and accessible for everybody to connect to their friends and their favorite worlds, as well as a cloud storage system superseding the need to host one's own server according to our distributed software architecture. Furthermore she has smoothened our engine's overall performance making it possible to access our metaverse from even lower end computers. Also Maki has made the in-world building tools more accessible and is currently working on a streamlined Blender 2.8 integration. And - neither last nor least - we offer a comprehensive Javascript API that allows everything imaginable to be fully scripted - from the simplest elevator to highly sophisticated in-world games.
Since our goal has always been to make Tivoli Cloud VR user-friendly and accessible to everyone - from the seasoned coder to the VR first-timer without a tech background - we originally intended to directly start with a full consumer release in Q3 2020.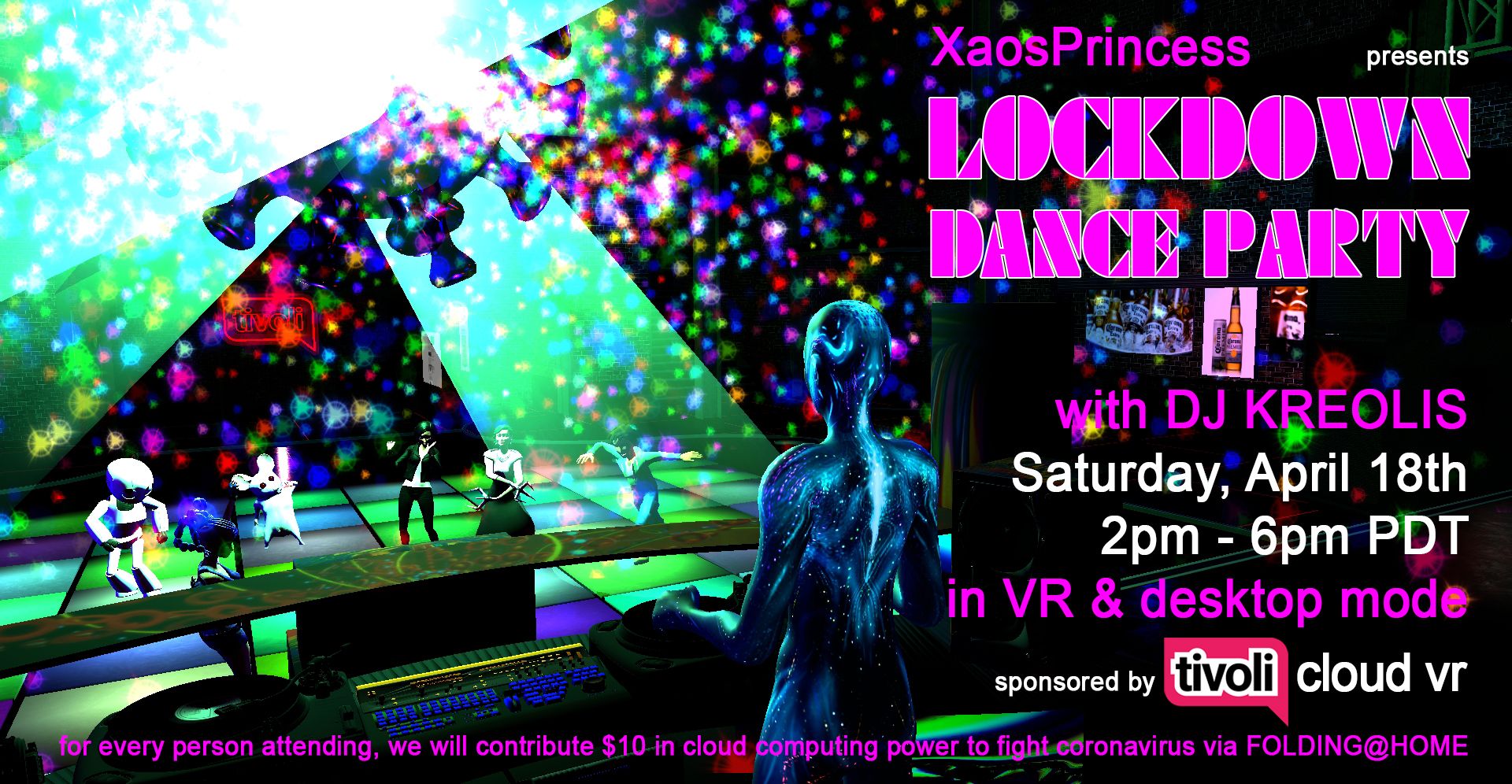 However, our experience of the last four months, overshadowed by a worldwide pandemic and lockdown, has changed our minds: While this time has been the hardest we've experienced in terms of real life relationships, the lockdown's silver lining has brought the blessing of social VR, enabling to feel each other's presence - even if one is across the world - to the minds of the general public. Whereas - four month ago - we were still afraid of the "VR winter", now people can't get enough of social VR, as this is the only place which facilitates human connections without the need to interact physically. But - disregarding which virtual worlds they visited to embrace this feeling of human connections - all new social VR users were sooner or later running into the problem of mandatory instances that made it impossible to easily find each other, let alone to meet up in a crowd. Especially this last mentioned psychological effect that speaks to the herd instinct of the human mind will not be possible for at least another year - until we have a Covid-19 vaccination - in real life.
In order to cater to this universal need of gathering in a crowd in a beautiful place, we have decided to prepone our release and make Tivoli Cloud VR accessible for everyone in its early access version.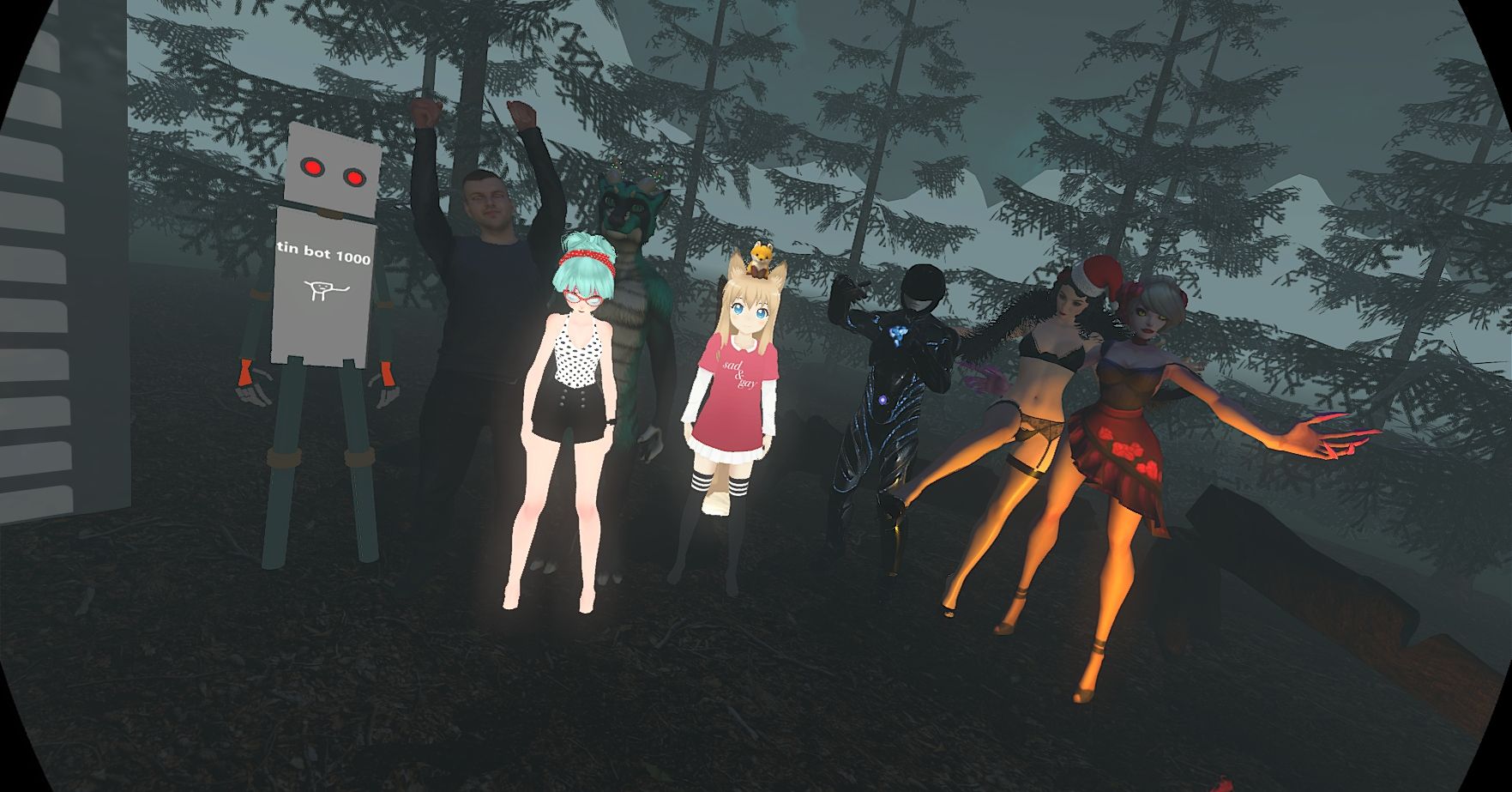 As of today we invite you all to create an account on https://tivolicloud.com/ in order to explore and inhabit our dream of a friendly, creative and inclusive metaverse!
If you're technically skilled - you can already host your own server and start to build your own world, and for newer social VR users we offer a range of events and classes as well as our sandbox domain Creator Crossing to get your own creations in-world or build new ones from scratch using our Create Tools or more casual applications like Fingerpaint or Voxelpaint.
While we are happy to provide B2B clients with a custom server, we are working full speed on automating our cloud hosting service to enable new users to set up their own virtual worlds by the click of a button. In addition to being able to immediately create worlds using their own servers, we also invite our code-savvy users to contribute to our open source repository - be it for improving our codebase in general, or for implementing desired core features themselves. For simpler use cases - or for getting started in learning to code - we invite everyone to explore our Javascript API.
Being an early access release, keep in mind that this isn't the finished product and lots of changes are still coming their way. While everyone is welcome, it's worth noting that our early access is mostly targeted towards artists and developers. We want your feedback as much as possible and we're here to help on our Discord.
And - last not least - we would be overjoyed to welcome you at our weekly Tivoli Tea Time meetings, starting this Saturday, July 4th, at 1pm Pacific Time in our beautiful Squirrel Nut Cafe as well as at our Early Access Party on Saturday, July 11th, 2-6pm Pacific Time in our newly decorated club.
Looking forward to hugging you in-world soon!
Best Wishes, yours Tivoli Cloud VR team 💜🐣😎