Blender tools are here!
With the Tivoli Tools for Blender add-on, you can easily create complex Tivoli scenes the Blender way.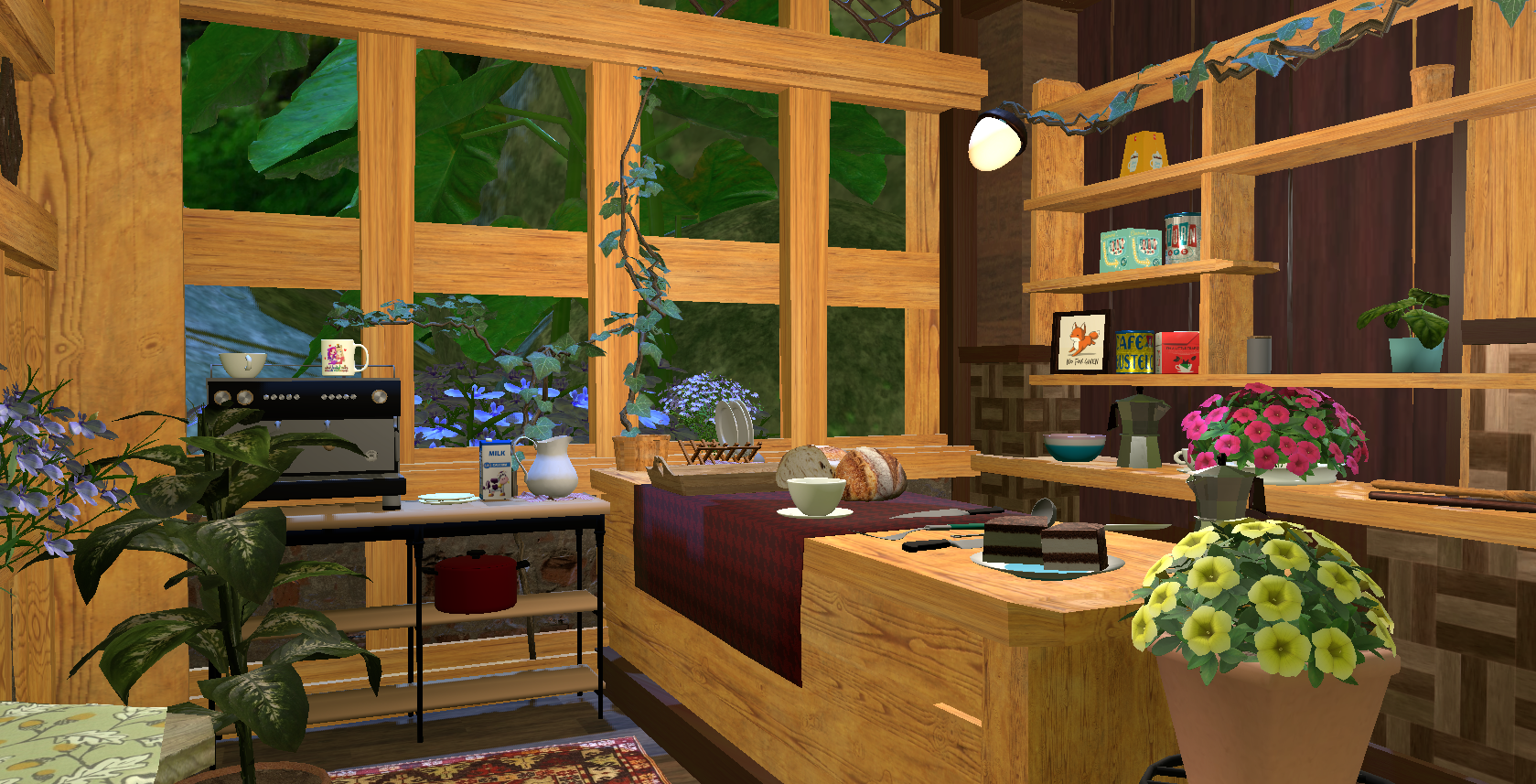 It's been about a month since we released Tivoli Cloud VR to the general public in its early access form, and we're really pleased to see and meet an influx of friendly new users as well as new user generated worlds.
To make a richer, happier experience for Tivoli users we recognize that content is everything– especially great looking avatars, great looking worlds and a work flow that doesn't get in the way, so creators can focus on their vision rather than the tech, whether you're trying to tell a story, lead a conference or class, create a personal garden of delights, or an experimental sandbox to try out code and models. To that end, we've released an early-access Blender add-on which we think will make world building an easier and more delightful experience!
Tivoli Tools for Blender add-on
Blender is a remarkable piece of open-source software, which has become to tool of choice for 3D artists worldwide. With the release of Blender 2.8, significant improvements to the platform, its shading pipeline, and remarkable GLTF export implementation have made it extremely well-suited for use in virtual reality and game development. Imagine if you could do all your world-building inside Blender, bringing individual models as Tivoli entities, all in place. As an example, let's take a look at the Squirrel Nut Cafe: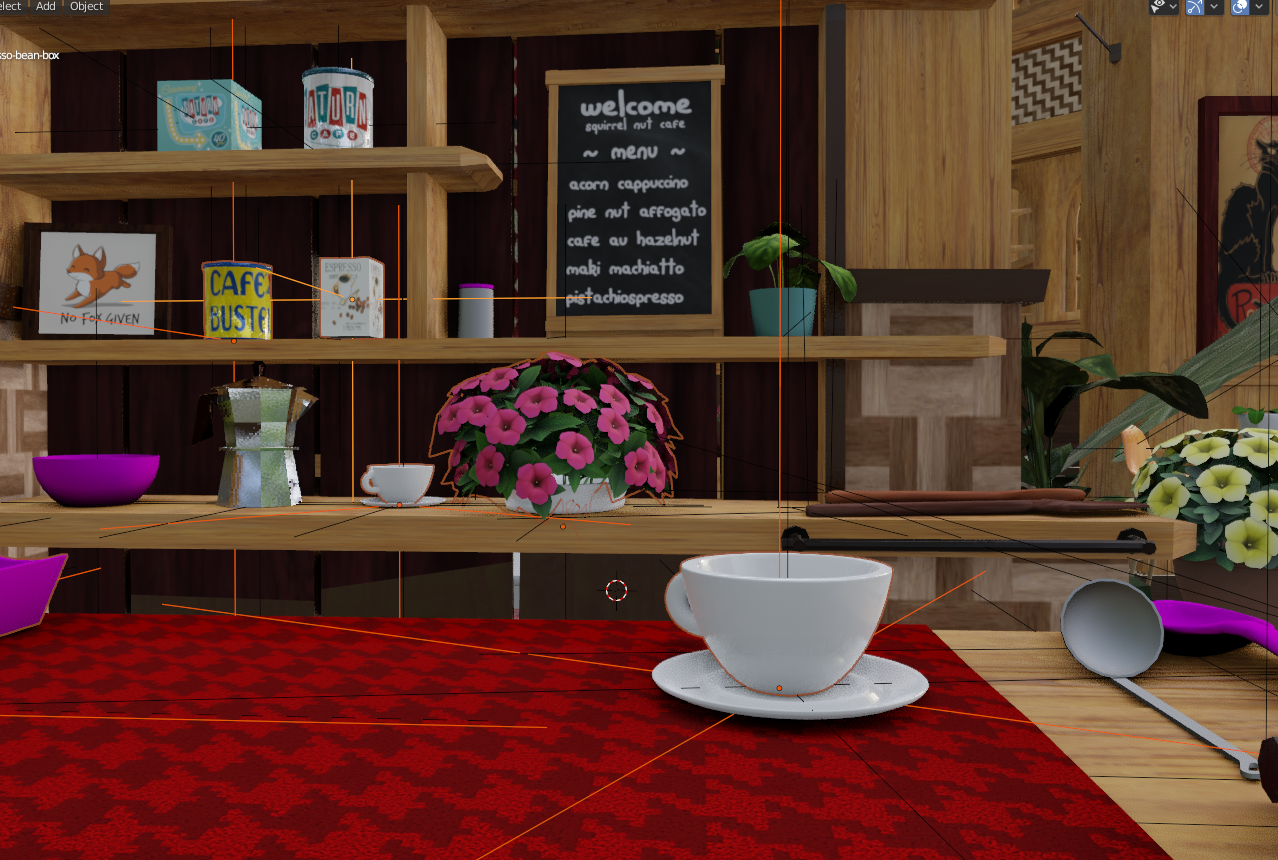 If you visit the Nut, you'll notice that most models in the world are actual entities, with which you can inspect, pick up, clone, and interact. Unlike a single model, where everything is nailed down, the cafe is a living space. You can pick the flowers and bring them to your table, or grab a cup and a slice of cake. It would be difficult to build such a scene in the standard in-world create tools, but with the Tivoli Tools for Blender add-on, you can easily position and edit your models the Blender way. If you are placing duplicate objects, like a plate on every table or 20 coffee mugs stacked up on a cupboard shelf, you can use collection instances, which Tivoli will interpret as a prefab entity, and intelligently re-use the same model file.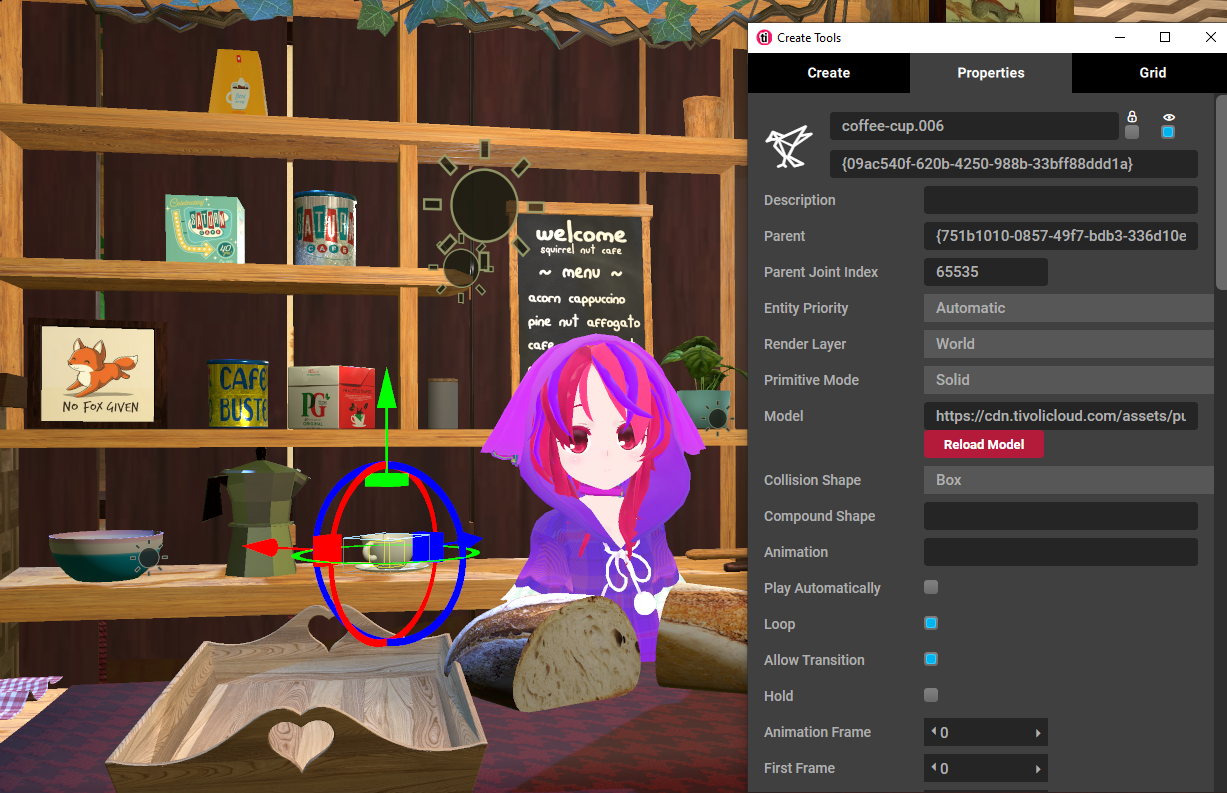 Once you have your scene built out, just press the Export Scene to JSON button, and the add-on will export the individual models, optionally convert the textures to .webp, and a JSON file. Pop it up on Tivoli Files or your web server, import the URL to the JSON file, and your complete world comes into Tivoli, with models and collection instances as individual entities. Using the Tivoli Tools for Blender add-on, we were able to build this rich and complex scene, which would have otherwise been prohibitively complicated to build. There's also an experimental light mapper in there, but we underscore the experimental aspect– being early access, there may be issues!
We're excited to see the great things people will build with the add-on! For more information, you can learn how to use the add-on in our documentation.
Thanks for reading our blog– we hope to see you in world!  And if you haven't already, please do join our Discord!
Resources
Docs: Tivoli Tools for Blender add-on
Docs: Uploading assets to Tiivoli Files