Hello from Tivoli Cloud VR's CMO & Events Manager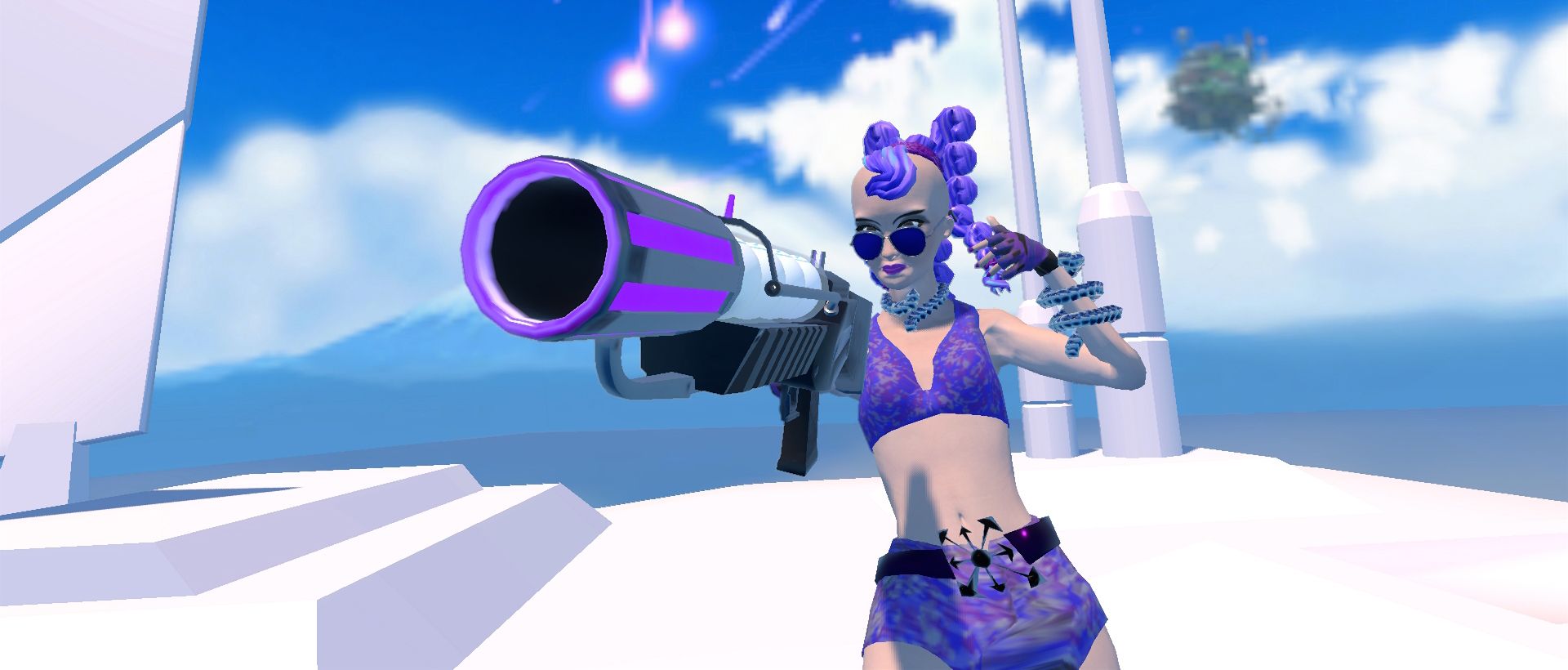 Hello world,
my name is Christina Kinne, aka XaosPrincess in VR 💜😎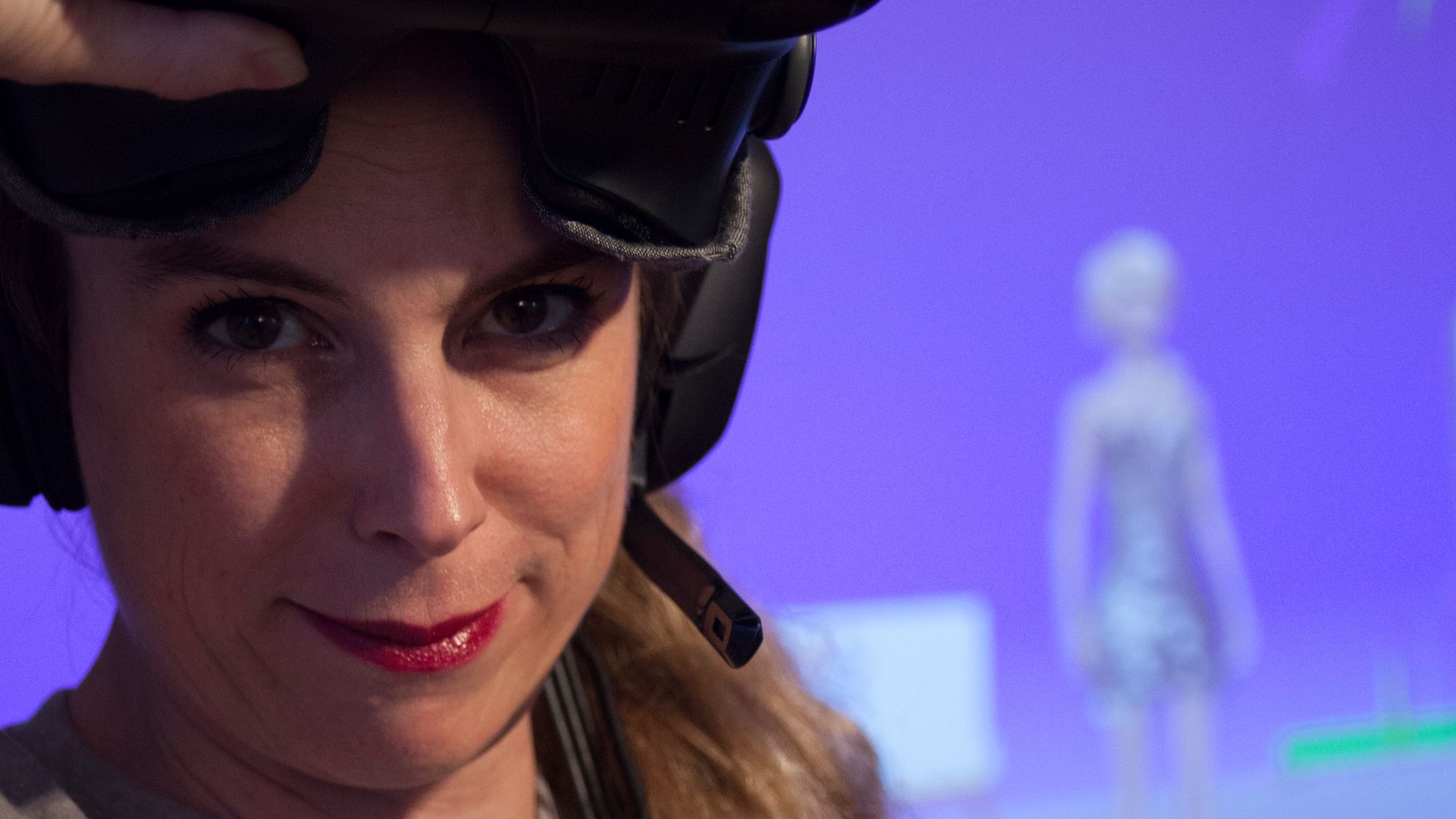 In my previous life I have been a filmmaker - with a Master of Fine Arts from Munich Film school and more than 10 movies under my hood as writer, director and producer; a gamer - from Doom via Vampire the Masquerade through to Elite Dangerous - I've played them all; and a social animal - be it organizing premiere parties with bands and DJs or squeezing 50 people into a one-bedroom apartment for my birthday - I've always loved giving folks a good time!
And - ever since reading William Gibson's Neuromancer for the first time in my high school days - I have dreamed of living and working in cyberspace!
For a long time this dream seemed to be far out science fiction, and I never would have dared to hope that it could turn into reality within my span of life. Little did I know, just how much would change and evolve a couple of years into the new millennium.
The first and most wonderful turnaround in my life were the births of my two children in the early tens. Still this personal luck came at a social and professional price, as I didn't want to leave my kids at home to attend social gatherings or pursue my movie career.
The second and most mind blowing turning point in my life was the arrival of virtual reality for consumers. With my pre-ordered HTC Vive I spent half a year in Elite Dangerous which - I'm sure - contributed a lot to me never experiencing motion sickness at all.
On the search for more content to experience in virtual reality I discovered Philip Rosedale's multiuser platform High Fidelity, and I immediately knew that social VR was the place where I wanted to spend most of my social and professional life in.
Alas High Fidelity often seemed too vast and complicated for new users, and just when I was about to found a social VR events company, the platform pivoted, and I had to look for a new grid to base my endeavors on.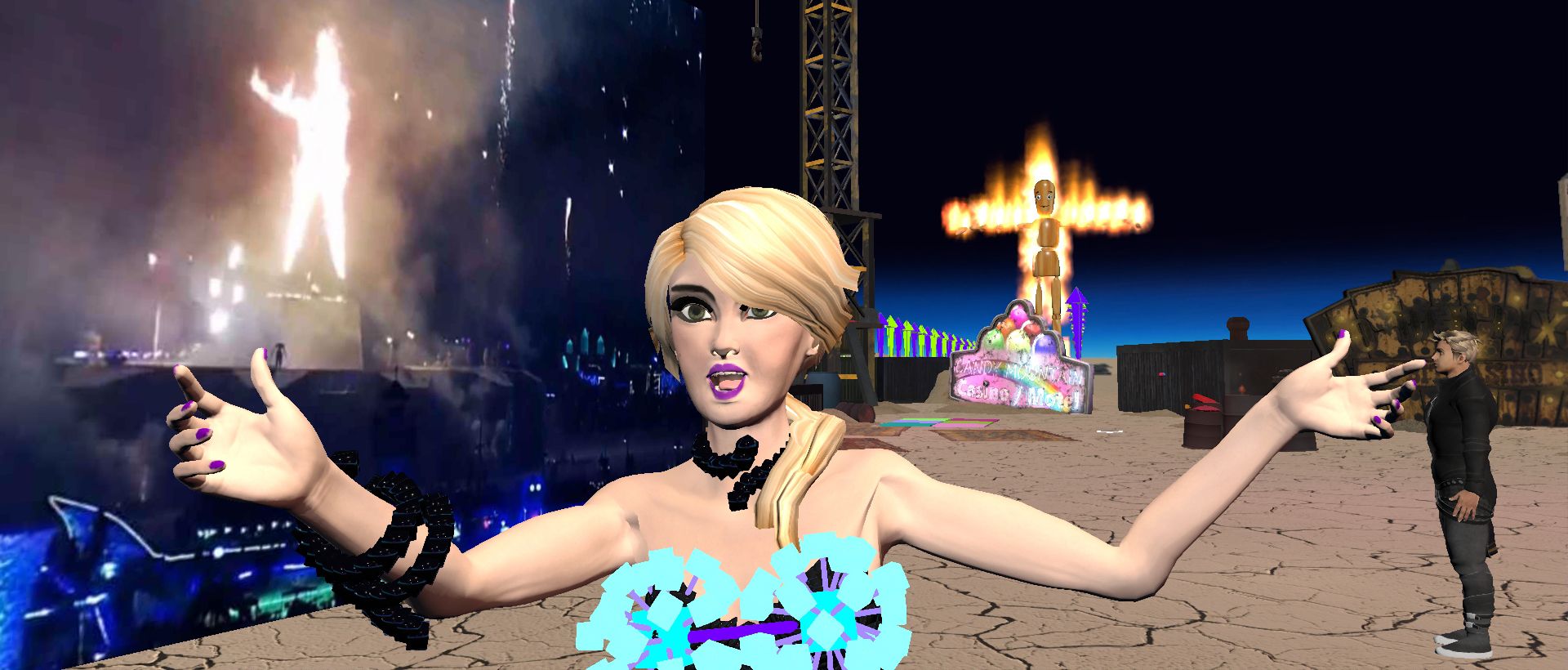 I explored all kinds of virtual worlds, and while I adored most of them for their creative and commercial capabilities, none of them was able to provide what to me makes for the true magic of social VR: The heartwarming feeling of being connected with friends from all over the world in an experience so natural that one forgets about all the heavy gear one has to wear to make it possible.
While High Fidelity pulled this off very well, most other platforms I visited fell short in regards of crowd hosting and naturalistic 3D audio. After experiencing this personal deal breaker time and time again, I felt lost and was almost about to give up on social VR for the time being, until I learned that Tivoli Cloud VR is picking up on exactly these ideas.
With a welcoming and accessible user experience, a special focus on hosting hundreds of avatars in one non-instanced space, as well as crystal clear spatial audio that enables me to locate my friends even with closed eyes, Tivoli Cloud VR is in my eyes the one and only platform that has the potential to let the metaverse thrive.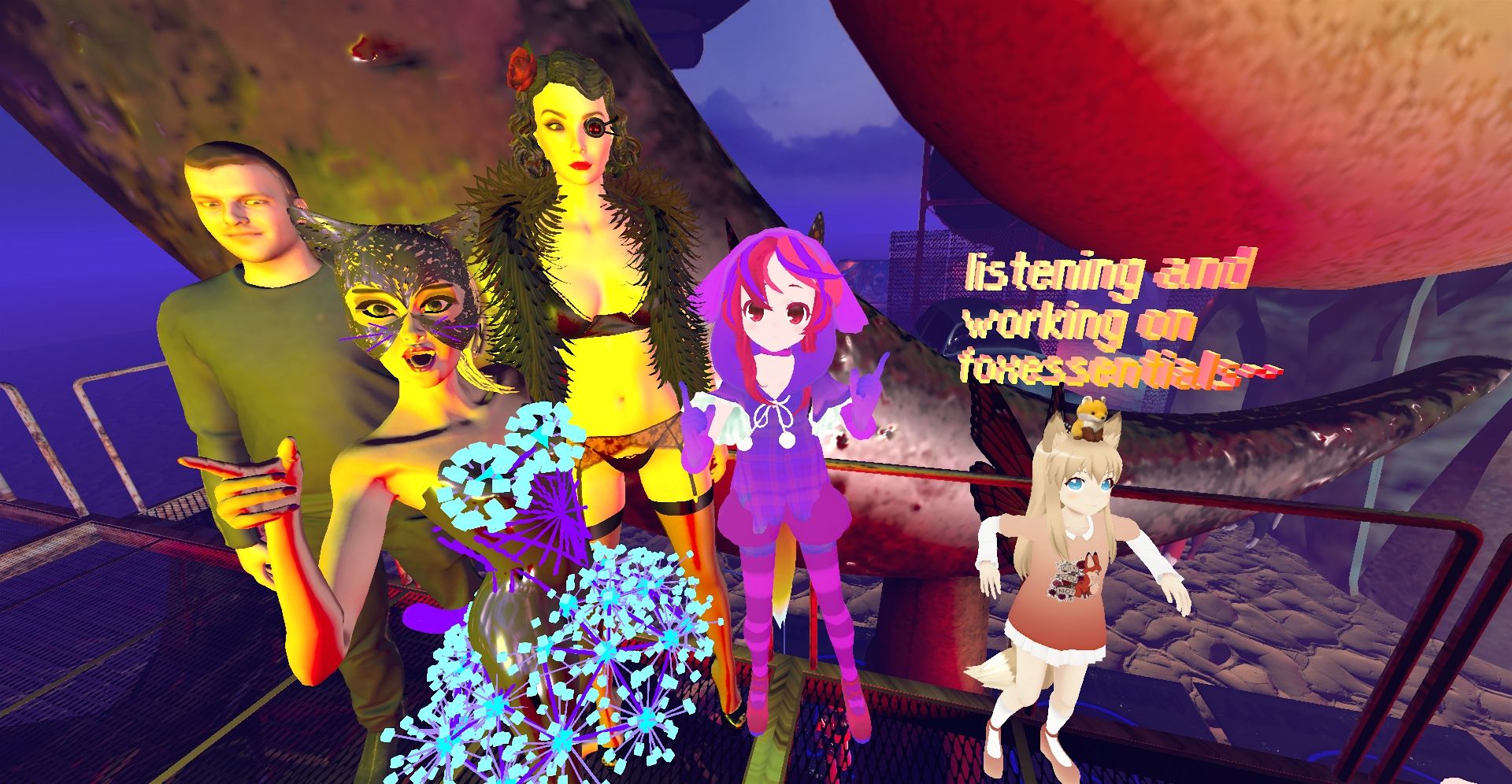 Which gets me to the third most heart warming turning point in my life: I'm over the moon that CEO Caitlyn Meeks and CTO Maki Deprez have invited me to join the Tivoli Cloud VR team as Chief Marketing Officer and Events Manager!
Not only is this giving me the possibility to make my dream of living and working in cyberspace come true on a technological basis, but to me it also lays the ground for realizing a social utopia: As an all women-led team we have the chance to shape a virtual world free of discrimination and social injustice.
While all of us love men and see them as equal partners, each of us has experienced unfairness in the patriarchalism that's still - more or less covertly - encrypted into many organizational structures of companies led by men.
With Tivoli Cloud VR we want to make a change - not only in terms of gender equality, but also with high regard to inclusivity of all kinds of traits one cannot choose by oneself - like ethnical origin or sexual orientation, physical or mental health, as well as age or the ability to afford higher education.  
In terms of practical purposes I'm looking forward to do in Tivoli Cloud VR what I love most - bringing people together in social VR by producing captivating events and facilitating a wide range of use cases for a multitude of users.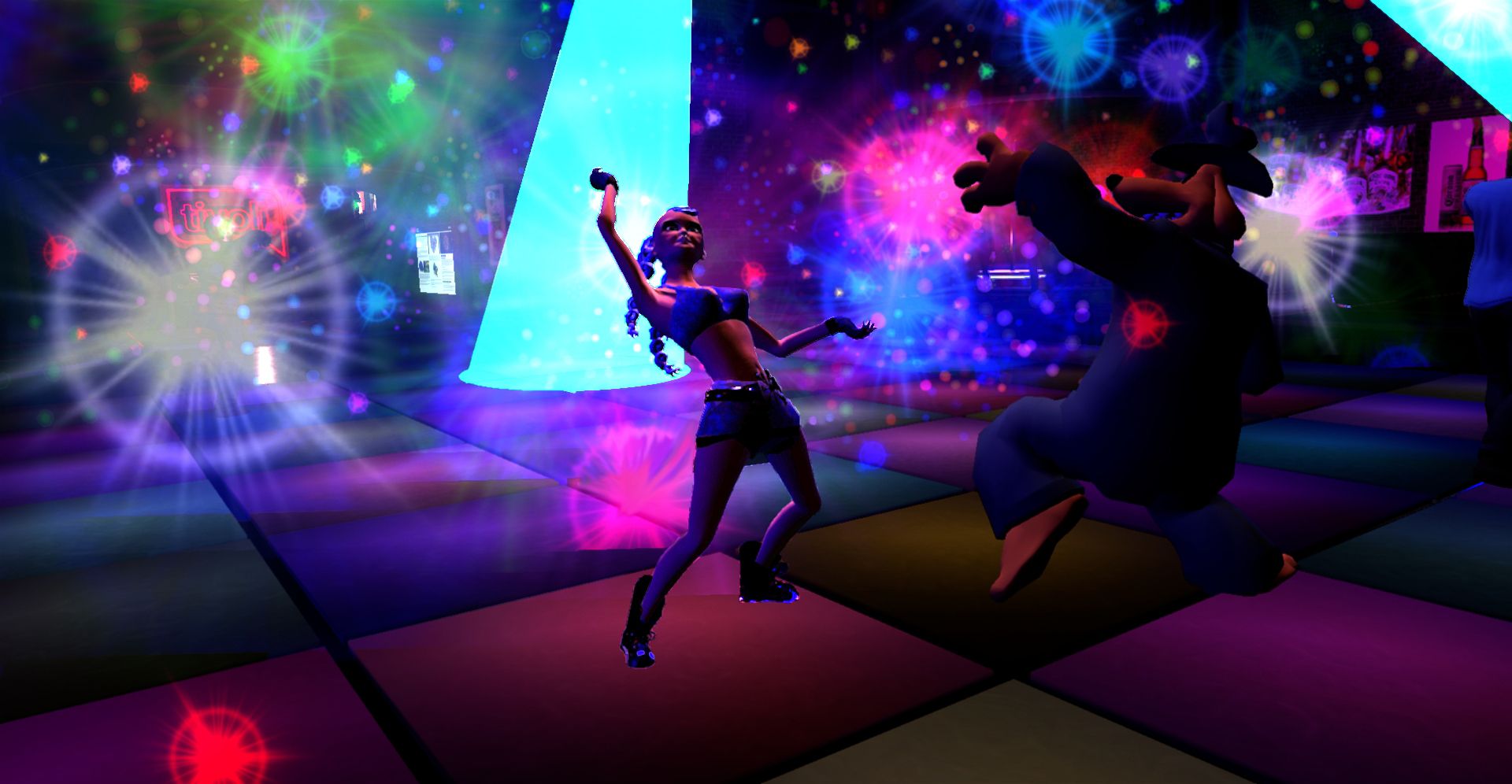 And right now I'm stoked to shout out what to me - and hopefully to the rest of the world - will be a turning point for social VR:
Tivoli Cloud VR's Early Access Release
From now on everybody can make an account and explore our worlds on https://tivolicloud.com/, and we would be overjoyed to welcome many new and friendly avatar faces at our weekly Tivoli Tea Time meetings, starting this Saturday, July 4th, at 1pm Pacific Time in our beautiful Squirrel Nut Cafe.
And - of course - we will also have an epic Early Access Party which will take place on Saturday, July 11th, 2-6pm Pacific Time in our newly decorated club.
Stay tuned for more info here or on our Discord.

I can't wait to meet you all in virtual person!
Best Wishes & see you soon in-world,
XaosPrincess 💜😎